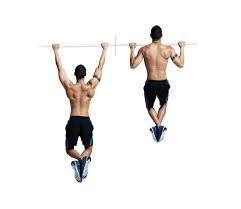 This event will not be held this year but will return for the 2019 Tampa Games
This is a night event which starts at approx 6pm
Check in / late registration starts at 5pm
Events and Divisions
Male Division: Open, 30+, 40+, 50+,
Female Division:Open, 30+, 40+, 50+
ENTRY FEE:
$10 Entry Fee
Register for this event by clicking here
Sport Coordinators:
First Responder Sports
407-900-2757
866-233-4263
LOCATION/ VENUE:
Hilton Tampa Airport Westshore
2225 North Lois Avenue,
Tampa, FL 33607
This is a night event which starts at approx 6:30pm
Check in / late registration starts at 5pm – Registration ends at 6pm
Participant Information
A reminder that all participants must pick up their pre-paid participation credentials at the host hotel prior to participation  The credential office is open from 7 am til 5pm from June 15th til June 25th. It is also open June 14th after 12:00 noon. There is an additional fee for participants that do not purchase their credentials before June 7th.  Participants will not be allowed to participate without proper credentials on their person at the time of event. The host hotel is located at:
Hilton Tampa Airport Westshore
2225 North Lois Avenue, Tampa, FL 33607
General Information:
Entry may be made on sight- the day of the competition – additional cost may occur
See the rules of sports for the complete set of rules
EVENT:
Pull Ups
The events will be separated into the following Divisions:
Male                                         Female
Open                                          Open
30+                                            30+
40+                                            40+
50+                                            50+
AWARDS:
Medals to all individuals (1st – 3rd places) in each divisions and age groups.
SCHEDULING
A participants briefing to be held prior to the event will explain the rules and regulations, the start time and locations.
GENERAL INFORMATION
OVERHAND GRIP:  Fingers facing outward, thumb position is optional.  NO GLOVES.  Chalk will be permitted and supplied by host.
All pull-ups are started from a still (dead) hand position, with elbows locked out to full extension (kipping will be allowed).
The chin must clear the bar at the top of the pull-up (i.e., the chin must be raised over the bar).  A chalk mark will be made on the competitor's chin to assist "chin official".  Once the chin clears the bar, the "chin official" counts the number of pull-ups out loud and the counter will note it.
If the competitor's chin does not clear the bar, the "chin official" will call the number of the last legitimate pull-up until the competitor completes a legitimate pull-up or drops from the bar.
Pull-ups shall be started only when the Pull-up Judge days, "Go!
First Responder Sports Inc. (FRS)
P.O. Box 608792
Orlando, FL 32860
(866) 233-4263
Web: www.firstrespondersports.org
E-Mail: info@firstrespondersports.org